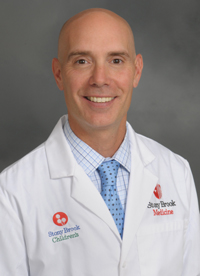 Pediatric surgeons specialize in the diagnosis, preoperative, operative, and postoperative management of surgical problems in children, and they operate on children whose development ranges from before birth through the teenage years.
Of the estimated 4 million babies born in the United States annually, about 120,000 (3%) have a complex birth defect.
Some medical conditions in unborn children are possibly life-threatening or just not compatible with a good quality of life unless these problems are corrected surgically, often requiring multiple operations over a period of time.
In cooperation with maternal-medicine specialists and radiologists, pediatric surgeons use ultrasound and other technologies such as MRI during the fetal stage of a child's development to detect and clarify possible abnormalities.
Prenatal diagnosis of a surgically correctible problem may lead to fetal surgery in select cases, if the condition threatens the fetal gestation. An increasing number of fetal surgical techniques are currently being developed.
Fetal evaluation and management is provided at Stony Brook Children's Hospital to treat a range of conditions and birth defects before delivery, further showing how Stony Brook Medicine leads the way in patient care.
Here, Christopher S. Muratore, MD, professor of surgery and Knapp Swezey chair in pediatric surgery, who is a specialist in prenatal/fetal surgery, answers frequently asked questions about it.
Q: When was prenatal surgery developed?
A: Prenatal surgery has evolved over the past three decades into a multidisciplinary and collaborative medical specialty better regarded as fetal medicine or fetal diagnosis and management.
During this time, physicians dedicated to fetal medicine and fetal surgery have learned the power of a cooperative community dedicated to improving outcomes for inpatients diagnosed with fetal anomalies.
Through these collaborations several multicenter, randomized, controlled clinical trials had been successfully completed which has allowed clinicians to accurately identify complex anomalies, stratify their severity, and provide consultation for expectant families identified with a fetus who has an anomaly to be given accurate outcomes, so that they may make the most informed decisions about her pregnancy and delivery plans.
Q: What conditions can now be treated with prenatal surgery?
A: Prenatal surgery represents a spectrum of fetal interventions that can be performed on the fetus to correct a life-threatening situation or to prevent the progressive physiologic organ damage that occurs from a congenital anomaly.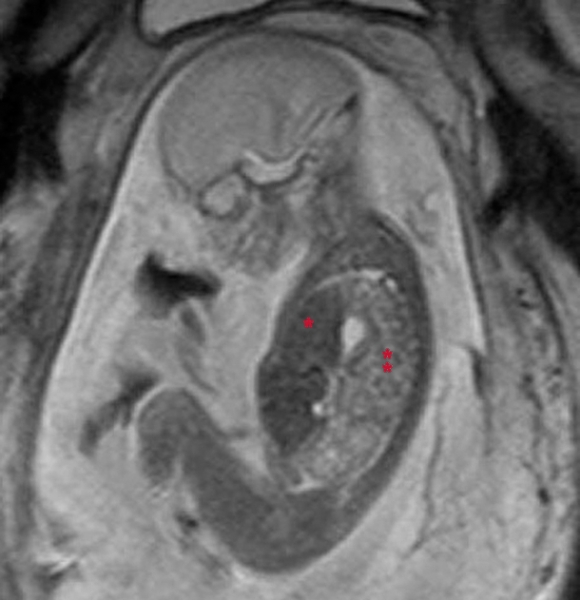 Conditions now treated with prenatal surgery include airway and lung malformations, diaphragmatic hernia, twin-to-twin transfusion syndrome, select heart defects, spina bifida, and unique tumors, among others.
Historically, fetal surgery involved a maximally invasive operation on the mother, who is the innocent bystander, to open the womb in order to gain access to the fetus and operate on the fetus while still connected to the placenta.
Techniques used in fetal intervention have evolved to more minimally invasive procedures through keyhole surgeries in the mother and the womb, using tiny incisions, to access the fetus and surgically correct the congenital anomaly in question.
Philosophically, fetal therapy has moved away from the historic idea of correcting the anatomic issue to a strategy of manipulating the fetal physiology in most cases to alter the developmental consequences of the congenital anomaly.
These fetal interventions have become important options for the fetus that would otherwise not survive gestation, or that would endure significant problems after delivery.
Stony Brook Children's fetal medicine team allows for families on Long Island
to get the very best care close to home for their unborn child.
Q: What is the role of advanced fetal diagnostic testing?
A: Without question, advances in fetal imaging and diagnosis have allowed clinicians to more accurately identify complex anomalies prenatally and to stratify their severity.
Prenatal ultrasound is routinely used as initial fetal survey imaging which oftentimes may identify a worrisome fetal anomaly. Fetal MRI is often used to better clarify or define the anomaly in question.
Both techniques have evolved significantly over the past 30 years to allow excellent identification and accurate diagnosis.
Q: How is prenatal surgery performed? Is it open surgery or laparoscopic?
A: The goal of prenatal surgery was always to correct a known or identified congenital anomaly that would be life-threatening to the fetus or pose significant health problems to the baby once delivered. The idea of correcting such a lesion prenatally to allow for normal development has always been the Holy Grail.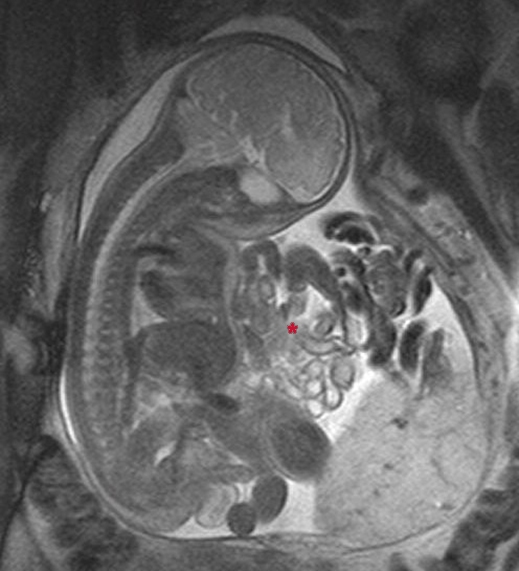 Early attempts at prenatal surgery were generally maximally invasive through an open surgery on the mother and opening of the uterus or womb, termed hysterotomy. This poses a significant risk to the continuation of pregnancy, oftentimes leading to prenatal delivery and prematurity of the baby, as well as complications for the mother.
Over the years, with the development of laparoscopic surgical technique and skill sets, physicians have utilized a more minimally invasive approach to correcting the fetal anomaly. Called fetoscopic surgery, mini keyhole incisions can be used to create tiny incisions in the uterus to attempt correction of the fetal condition with a camera inserted into the womb.
Today, some conditions still require open hysterotomy and open fetal surgery for very select situations.
The approach to the fetus can also be purely minimally invasive through the mother, through the uterus into the womb, with a catheter inserted into the fetal chest or abdomen to attempt correction of a problem. Oftentimes this will be done under ultrasound guidance for fetal imaging and monitoring.
Q: What kind of special technology is required to do prenatal surgery?
A: The most important special technology required to do prenatal surgery is a team of multidisciplinary individuals with expertise, who are dedicated to collaboratively working together, bringing all of the available resources and knowledge to the family and fetus to provide the best diagnostic accuracy to develop a prenatal and/or postnatal management plan.
Specific technology includes a 3-D and 4-D ultrasound, fetal MRI, and fetal echocardiography. Miniaturized surgical telescopes, catheter-delivery access, and laser technologies also are important instruments to a multidisciplinary fetal management team.
Q: Is fetal analgesia necessary during prenatal surgery?
A: Many intravenous anesthetics given to the mother will be transported across the placenta to the fetus. Other anesthetics can be given directly to the fetus, generally similar to an intramuscular injection.
Techniques in fetal intervention have evolved to more minimally invasive procedures
to access the fetus and surgically correct congenital anomalies.
Q: What is image-guided fetal surgery?
A: Oftentimes a fetal condition that needs to be addressed might be a mass or space-occupying lesion such as a cystic fluid collection that can significantly harm the fetus if not drained or decompressed.
Under such circumstances, ultrasound guidance through the womb can allow for access through a needle incision in the mother and the womb to allow passage of a catheter under ultrasound guidance into the fetal mass in question.
Q: How is the multidisciplinary approach used in prenatal surgery?
A: The multidisciplinary approach used in a fetal care team is built up on the strategy that each medical specialty brings a specific set of expertise to the table to allow for the best outcome for the fetus and family. Generally speaking, the fetal care team comprises a director or team leader with a number of co-directors to manage the fetal treatment program.
A dedicated fetal care coordinator or nurse navigator is essential to provide streamlined concierge service to the family and help coordinate the many subspecialty visits and consults that are required. An active fetal care database is also essential for continuity and careful examination of patient outcomes.
Core members of the fetal care team include maternal-fetal medicine specialists and pediatric cardiologists who also perform fetal echocardiogram to examine fetal heart conditions. (Read about Stony Brook's maternal-fetal medicine specialists and pediatric cardiologists.)
Fetal surgeons are often pediatric surgeons or a perinatologist/maternal-fetal medicine specialist.
Genetic counselors are essential to the team and family education. Pediatric radiologists and neonatologists also are key members of the interdisciplinary team.
When a fetal intervention is deemed necessary, the inclusion of an obstetric and pediatric anesthesiologist familiar with fetal surgery and physiology is crucial.
Additional specialists such as neurologists, neurosurgeons, urologists, and orthopedic surgeons should be part of the extended care team as necessary.
Finally, by no means last, a social work specialist provides essential continuity care and rounds off the multidisciplinary care team to assist the prenatal and oftentimes postnatal transition for the family.
Q: What is the advantage of having prenatal surgery done at Stony Brook Children's Hospital?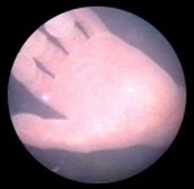 A: The advantage of having a dedicated multidisciplinary fetal medicine team at Stony Brook Children's allows us to provide education to Long Island families whose fetus is identified to potentially have a condition that requires prenatal or postnatal care.
As pregnancies are always exciting and stressful times, the diagnosis of a possible worrisome fetal condition really requires a dedicated team to quickly determine the level of fetal concern and assist the family with understanding and education. This is best done in an environment that's close to their home, their friends, their family, and their resources.
It's very disrupting for the family to have to pick up and drive many hours or move to another location, as well as to have multiple interruptions in work and/or school or day care arrangements.
Thus, having Stony Brook's fetal medicine team available to provide consultative services prenatally allows for families on Long Island to get the very best care for their family close to home for their unborn child.
Another important advantage of Stony Brook Children's is that, as part of an academic medical center, we are dedicated to making fetal medicine better and to advancing prenatal surgical care. This is what distinguishes us from other hospitals in our region.
Maternal-fetal surgery is performed on two patients, the pregnant patient and the fetal patient. Ethics is therefore an essential dimension of maternal-fetal surgery. From its beginnings in only a few centers, various procedures have become available in highly specialized centers in developed countries. Innovation and research have played an indispensable role in the development of maternal-fetal surgery and will continue to do so. — Seminars in Fetal and Neonatal Medicine (2017)
Click here for more information about prenatal surgery provided by Gale Encyclopedia of Children's Health.